Sophia Program for Sustainable Futures (SPSF)
Sophia Program for Sustainable Futures, New English-based Undergraduate Program at Sophia University
New program, taught in English, offers bachelor's degrees in seven fields of study: journalism, education, sociology, economics, management, international relations, and area studies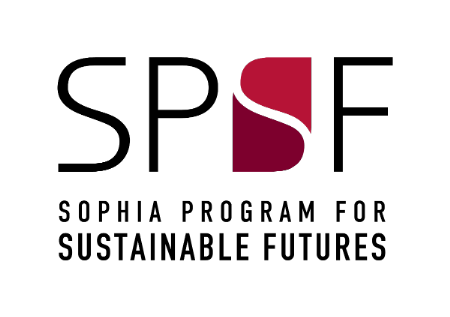 Based on our initiative for the Top Global University Project, Sophia University is currently developing the "Sophia Program for Sustainable Futures (SPSF)," a new English-based undergraduate program.
As Sustainable Development Goals (SDGs) set by the UN reflects, a wide range of global-level issues related to war and conflicts, economic disparity, poverty, the environment, education, and more are required to be tackled by international communities. Against the backdrop of today's rapidly globalizing world, society is witnessing an eruption of such global issues transcending nations and regions and complex, difficult issues where diverse value systems collide. SPSF aims to establish curricula to work on finding solutions to these new issues and foster students' abilities to overcome them.
One of our strengths is that all of our faculties are concentrated on one campus in central Tokyo. Taking advantage of that integrated framework, SPSF will offer discipline-based classes in which students can enhance their knowledge in their respective fields of study as well as interdisciplinary classes offered with the cooperation of the relevant departments. Cross-listed discipline-based classes will also be open to students who wish to take courses in different departments that relate to their own curricula. Utilizing these classes, the SPSF program will focus on helping students learn perspectives and modes of thinking in both their own areas and different areas in hopes of nurturing a sensitivity to diversity.


This new program is scheduled to be implemented in six existing departments: the Department of Education and the Department of Sociology in the Faculty of Human Sciences (2020); the Department of Economics in the Faculty of Economics (2020); the Department of Global Studies in the Faculty of Global Studies (2020); the Department of Journalism in the Faculty of Humanities (2021); and the Department of Management in the Faculty of Economics (2022).

Prospective students will specify their desired field of study when applying, take courses in English in their respective specialties (journalism, education, sociology, economics, management, or global studies), and work toward their bachelor's degrees. The program is our third English-based undergraduate program, following the Faculty of Liberal Arts and the Green Science and Green Engineering programs in the Faculty of Science and Technology. Like these existing offerings, the new program will be open to applicants from Japan and overseas.

Since the founding of the International Division in 1949, Sophia University has now been leading the globalization of Japanese universities by conducting classes in English and welcoming multinational students, faculty members, and researchers for more than a half-century. We will continue to develop human resources with a thorough understanding of diversity and practical skills centered on expertise, drawing on our many years of experience and knowledge.


Outline of SPSF
Name
Sophia Program for Sustainable Futures (SPSF)
Departments and years of implementation
Sep-20
Department of Education and Department of Sociology (Faculty of Human Sciences), Department of Economics (Faculty of Economics), Department of Global Studies (Faculty of Global Studies)
Sep-21
Department of Journalism (Faculty of Humanities)
Sep-22
Department of Management (Faculty of Economics)
Campus
Yotsuya Campus
Prospective students
Those who have completed a 12-year educational curriculum in Japan or overseas
Degree
Bachelor's degree (in journalism, education, sociology, economics, management, international relations, or area studies)
Special Features of the Program
Offering bachelor's degrees in specialized fields of study, with all courses taught in English
In addition to courses conducted in English, the program will also offer Japanese-language courses for students who wish to improve their Japanese-language proficiency or courses relating to their respective specialized fields of study that are taught in Japanese but offered outside the SPSF program.
Nurturing critical thinking and problem-solving skills through academic explorations of a common theme
The core theme is "sustainable futures," as the program name suggests. The program will enable students of different faculties to work together to identify issues relating to this common theme and formulate solutions to these issues over their four years of study.
First year
Lecture courses:
Students gain an understanding of basic theory and methodology necessary for understanding issues relating to "Sustainable Futures" and study practical case studies.
Seminar courses:
Students develop problem-solving techniques through group work.
Second and third years
Students gain skills to formulate solutions to target issues from an academic viewpoint through studies of subjects in specialized fields.
Third and fourth years
Through group work-focused seminar courses, students work to formulate practical solutions to target issues; interested students may also work their studies into a seminar essay or graduation thesis.
Providing practical learning opportunities
Students will also have opportunities for internships, field research, and other initiatives that foster practical learning in Japan and overseas (mainly in Asia). We also plan to offer a variety of other opportunities, including study-abroad programs at affiliated universities, internships abroad, and international field studies.
When and How to Apply for SPSF
Mainichi Newspaper features SPSF
Sophia Open Campus 2022
SOPHIA OPEN CAMPUS 2022 was held on Wednesday 3 August, and the SPSF Program Coordinator, Professor Maruyama, gave two trial classes to visitors on the day.
Thank you for your participation!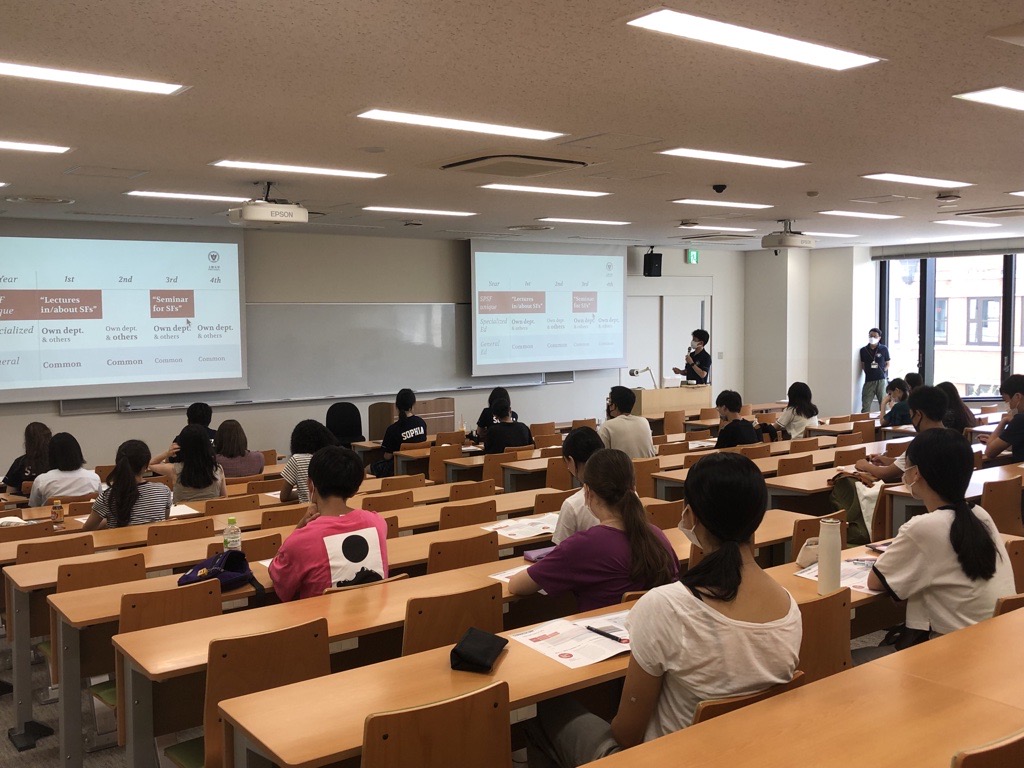 Visitors took a class with the new SPSF brochures.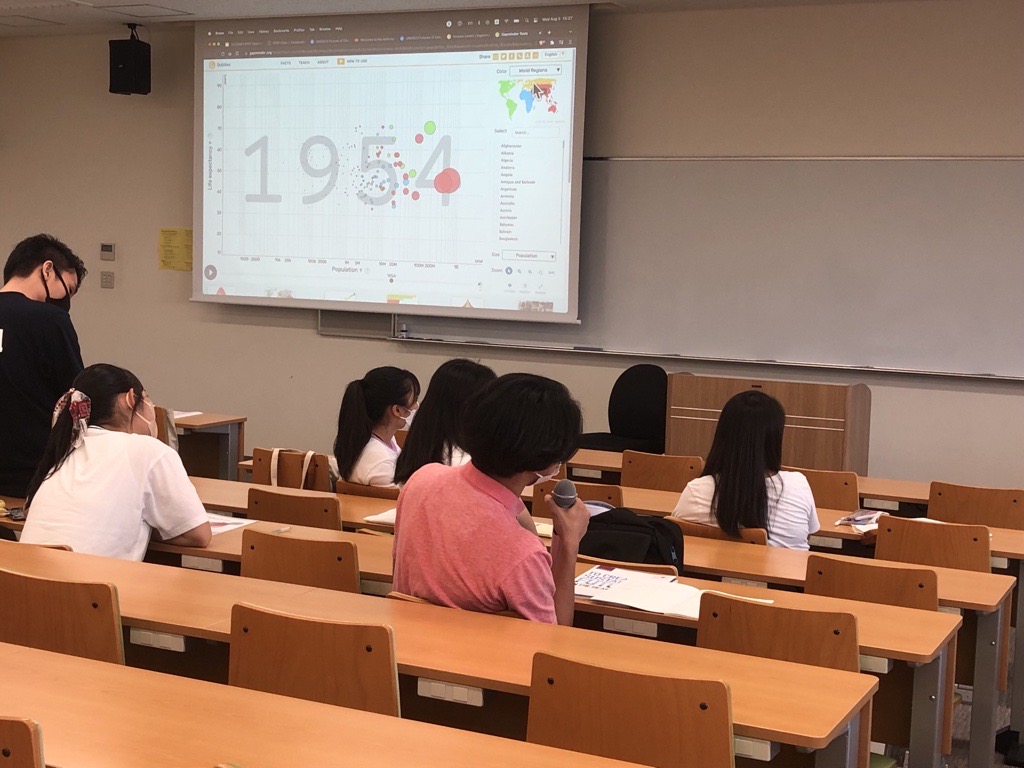 Visitors actively participated in the two hands-on classes.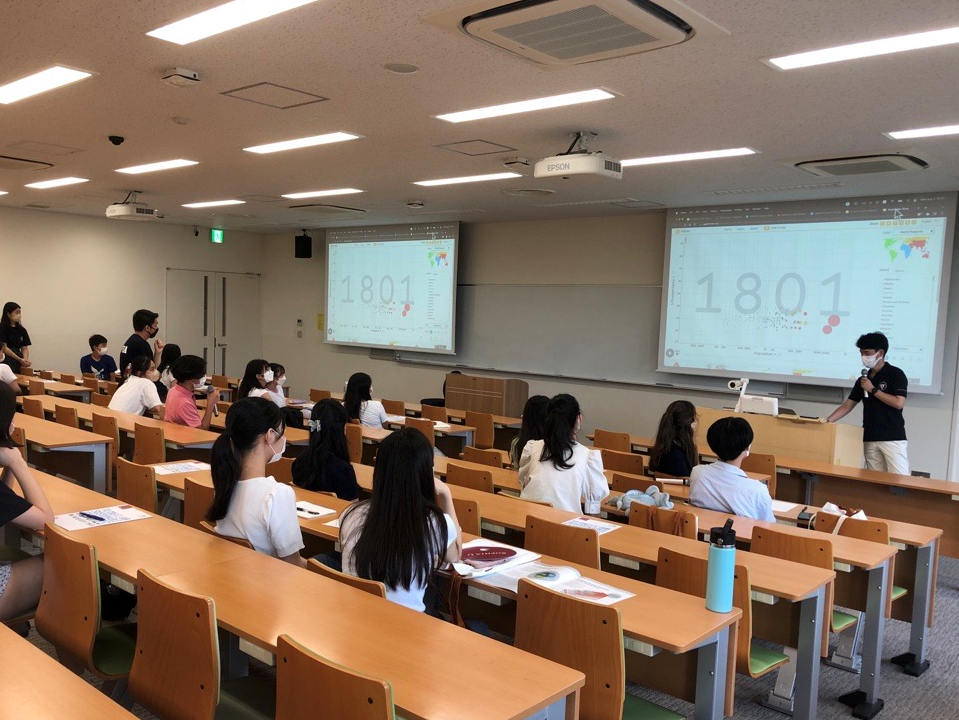 Four SPSF students assisted the class. They actively facilitated group discussions during the afternoon class.
QS Top Universities – Related articles
SPSF featured in Sophia Magazine
SPSF Videos on Youtube: overview, interviews, etc.
The Japan Times features SPSF
The Toyo Keizai features SPSF

Sophia University Official Website


Quick Link