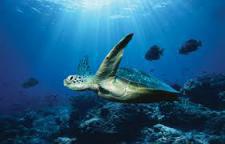 Email:
takeshi.ito[at]sophia.ac.jp
Tel: 03-3238-4028
Office: 10-530

Professor
Comparative Politics, Political Economy
B.A., Keio University
M.A., Hitotsubashi University
M.A., M.Phil., and Ph.D., Yale University
Research and Teaching Interests:
My research lies at the intersection of ecology, capitalism, and state. It explores how interactions on multiple scales between human and non-human actors embedded in particular institutional and ecological settings produce social and ecological inequality with a focus on sustainability. My research interests include Agrarian and Environmental Change, Political Economy of Development, East and Southeast Asia, and theories of Hegemony and Resistance. I am committed to working with students on these and other research topics of their interests.
2016 "Everyday Citizenship in Village Java." In Ward Berenschot, Henk Schulte Nordholt, and Laurens Bakker eds. Citizenship and Democratization in Southeast Asia. Leiden: Brill: 51-67.
2006 "Transforming the State-Society Relationship from the Village in Post Suharto Indonesia: The Case of Village N, Bandung District, West Java." Southeast Asia—History and Culture 35.
| | |
| --- | --- |
| Course No. |                              Title |
| POL210 | INTRODUCTION TO COMPARATIVE POLITICS |
| POL307 | POLITICAL ECOLOGY |
| POL309 | MEANINGFUL LIFE: ART, DIGITAL, AND FIELD-BASED LEARNING |
| POL355 | ENVIRONMENTAL POLITICS OF AGRICULTURE |
| POL407 | AGRARIAN SOCIETIES |
| POL441 | POLITICAL ECONOMY OF DEVELOPMENT |
Graduate Program in Global Studies
| | |
| --- | --- |
| Course No. |                              Title |
| AG531Z | GLOBAL POLITICS |
| AG717Z | ADVANCED STUDIES IN GLOBAL POLITICS |