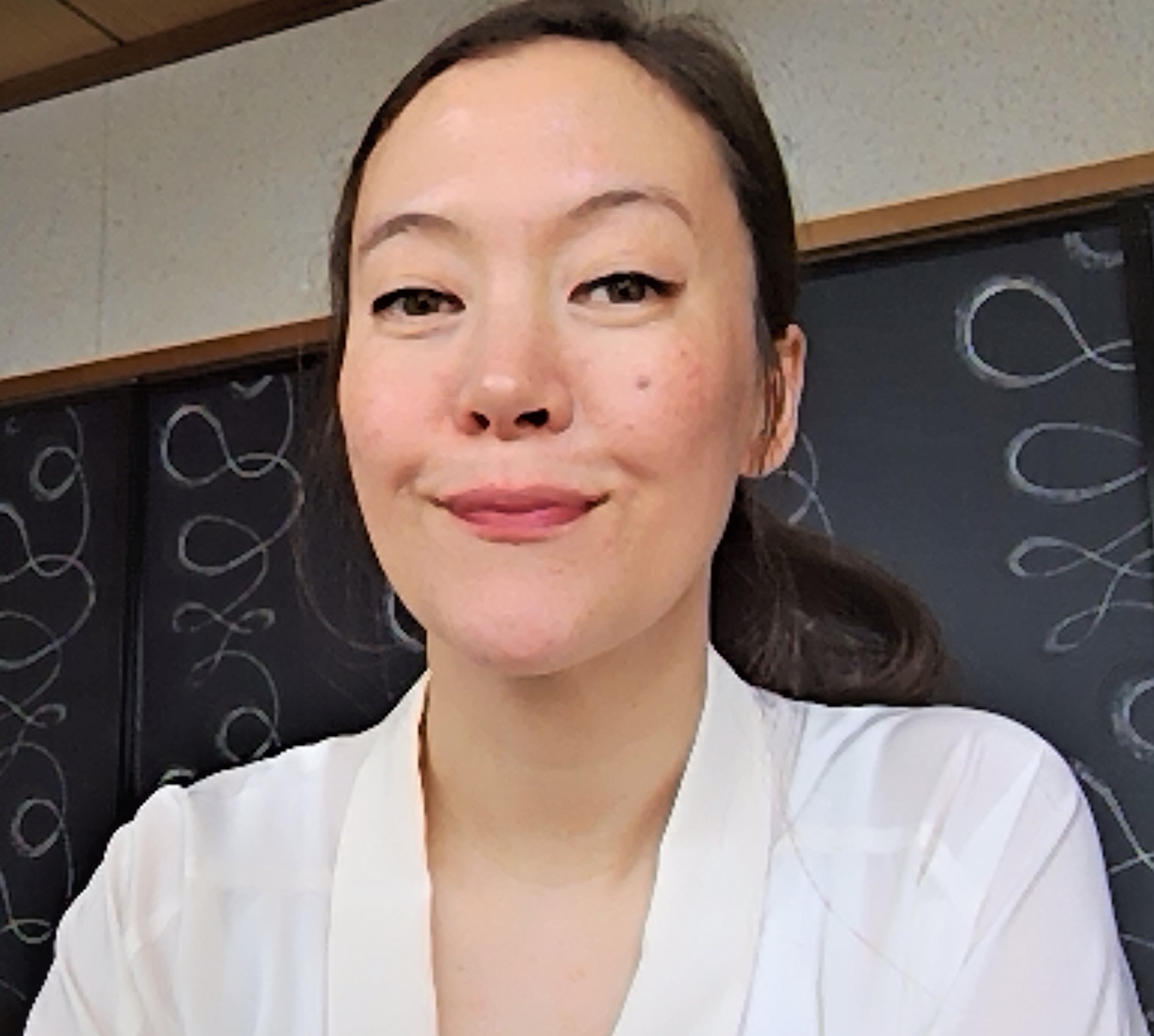 Email: akiko-frischhut@sophia.ac.jp
Office: 10-630
FRISCHHUT Akiko
Assistant Professor
Philosophy
Magister Artium, Friedrich-Alexander Universität Erlangen-Nürnberg
MLitt, University of Glasgow
Ph.D., University of Glasgow and Université de Genève (co-supervision)
Research and Teaching Interests:
I have long been interested in metaphysical and ontological questions about existence and time. In particular, I am interested in how time itself (as for example described by physics) relates and contrasts with time and temporal phenomena as we encounter them in experience. One of my central claims is that, contrary to common belief, we do not experience time passing–at least not in a way that justifies us to believe that time really (mind-independently) passes. There is still a lot to be said and thought about and this is an ongoing project.
Recently, I have become fascinated by the nature of meditation, especially the notion of a "pure" or "empty" mental state, a mental state where the subject is awake and conscious without being conscious of anything. What follows for the nature of consciousness if we take reports from advanced meditators seriously?
I also like to think about food. Currently, I am pondering on the temporality of gustatory experiences, and how aesthetical judgments influence ethical evaluations and vice versa, in particular in Japanese culinary aesthetics.
Apart from Introduction to Philosophy, I teach courses on ethics, aesthetics, philosophy of food, and philosophy of AI at Sophia University. I have also been teaching philosophy of science, comparative philosophy, and theoretical philosophy. I am keen expand this to metaphysics, the philosophy of time, and Japanese modern/contemporary philosophy.
Frischhut, A. & Torrengo, G. (2021) "A Puzzle about Aftertaste", with Giuliano Torrengo in: Borghini A., Engisch P. & Hirvonen S. (eds.), A Philosophy of Recipes: Identity, Relationships, Values, Bloomsbury.

Frischhut, A. (2018) "Is There a True Self?" in: Altobrando A., Niikawa T. & Stone R. (eds.), The Realizations of the Self, Palgrave Macmillan.

Frischhut, A. (2017) "Presentism and Temporal Experience" in Phillips, I. (ed.), The Routledge Handbook of the Philosophy of Temporal Experience, Routledge.

Frischhut, A. (2016) "Phenomenology and Perception of Time", in A Philosophical Thematic Atlas. The Concept of Time in Contemporary Philosophy of the Early Twentieth Century", edited by F. Santoianni, Springer.
Frischhut, A. (2015) "What Experience Cannot Teach Us About Time", Topoi 1-13.

Frischhut, A. (2014) "Diachronic Unity and Temporal Transparency", Journal of Consciousness Studies 21 (7-8): 34-55 (22).

Frischhut, A. & Skiles, A. (2013) "Time, Modality and the Unbearable Lightness of Being" Thought 2 (1): 264-273.
| Courses No | Title |
| --- | --- |
| RPH201 | INTRODUCTION TO PHILOSOPHY |
| RPH305 | THE ETHICS OF FOOD |
| RPH306 | INTRODUCTION TO ETHICS |
| RPH404 | PHILOSOPHY OF AI |