Faculty of Liberal Arts, Professor David Louis Wank, Final Lecture (April 19, 2023)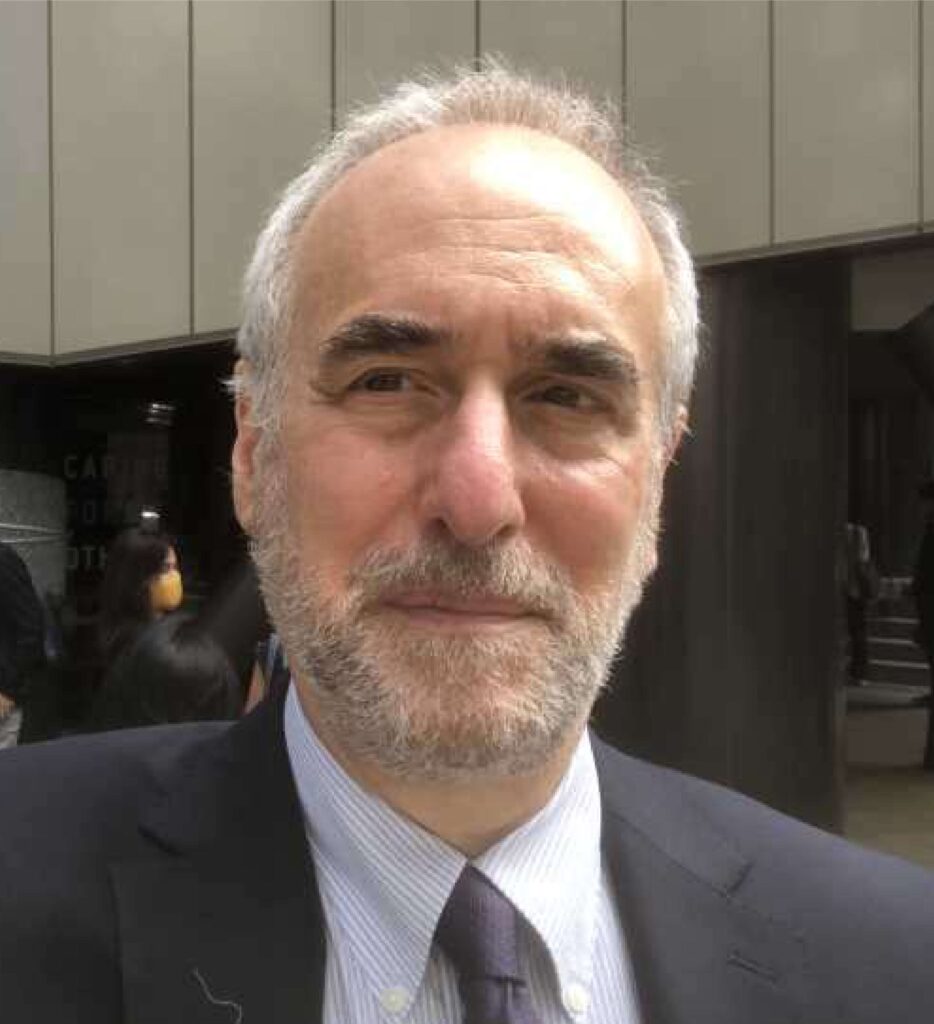 Prof. David Wank
Prof. David Louis Wank retired in March 2023 and will be giving his final lecture at the Faculty of Liberal Arts.
1) Final Lecture "Challenges of Creating Liberal Arts and Global Studies Programs at Sophia University"
Date/Time: April 19, 2023 (Wednesday), 17:00-18:00 (Online Registration required)
Place: Room 10-301, Yotsuya Campus
2) Reception
Date/Time: April 19, 2023, 18:00-20:00 (Online Registration required)
Place: Faculty Cafeteria, Building 2, Yotsuya Campus
Fee: 1,000 for current students / 3,000 yen for others (including faculty members, alumni)
For registration, please fill out this form: https://forms.office.com/r/KjdcrhG1ZU
Registration deadline: 5 April (Wednesday)
______________________________________________________________
Challenges of Creating Liberal Arts and Global Studies Programs at Sophia University
Sophia University has been a pioneer in Japanese higher education. This talk highlights crucial endeavors from the mid-1990s to the mid-2000s as my colleagues and I tackled issues, overcame obstacles, and devised solutions that created the Faculty of Liberal Arts and the Graduate School of Global Studies. Reflecting on this process offers insights into educational institution building.
A promotion video clip of the FLA has been released!
A Message from the Dean to All FLA Students
Welcome and welcome back to new and returning students of the FLA in Japan and the rest of the world! And warm greetings to all the parents and guarantors who made it possible for our students to start the Fall semester.
While we still must take the utmost care to protect ourselves and others, with vaccination and precautions, we hope to fully enjoy campus life and human fellowship. We are happy that most of our students overseas can join us in Tokyo and make our faculty complete.
Some of us may feel that the pandemic years have passed by in a wink and we need to catch up with "lost time." But let me reassure you that time was never lost for us. What we endured and learned in the pandemic years will allow us to come through together stronger, more caring, more ready to face all the challenges that come our way in the years to come. We also gained a renewed awareness about the irreplaceability of human interaction, and I hope you will cherish our time together in discovering more about ourselves and the world. This is what a liberal arts education prepares you to do—to find a way to contribute to a changing world, for others, with others.
Now, start your semester with confidence and a smile!
Angela Yiu, Ph.D.
Dean
Faculty of Liberal Arts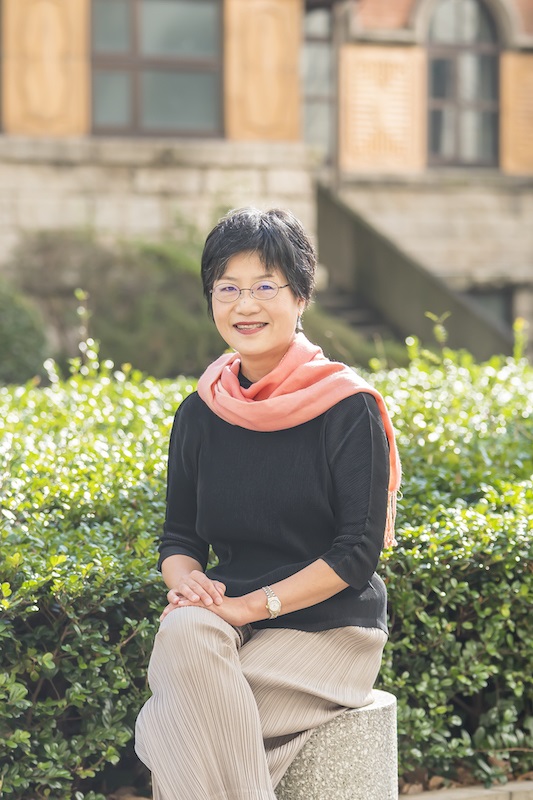 Important notice for students and guarantors
<IMPORTANT> To Present and Incoming FLA Students:
The FLA Office is open from 10:00 am to 15:30 pm (except for the lunch hour 11:30 – 12:30) Monday though Friday. You can contact us via telephone (03-3238-4004) during then, in addition to email to fla-co<at>sophia.ac.jp.

For complicated questions about course registration and graduation requirements etc., inquiries via face-to-face or e-mail are preferable in order to avoid misunderstanding and miscommunication. Your understanding will be highly appreciated.
A Frontrunner in International and Liberal Arts Education in a Global Age
The Faculty of Liberal Arts has been offering quality international education in English in Japan for over fifty years. We are a diverse and cosmopolitan community of scholars and students brought together in Yotsuya to pursue knowledge and skills that go beyond the confines of a single country or language. The spirit of our education lies in a holistic approach to training the hearts and minds of our students. In the FLA, students begin their college career with vital training in critical thinking and writing in the Core Program before they select one of the three majors: Comparative Culture, Social Studies, and International Business and Economics. We believe that a firm foundation and a diversity of disciplinary training and thinking will foster a deep understanding of the self in connection to the world we inhabit and share.
In addition to encouraging our students to develop advanced language skills and proficiency in intercultural communication, we nurture individuals with global competency to play active roles in international organizations, multinational enterprises, and other globally and locally active organizations. Above all, we encourage students to think about what it means to be a socially responsible and caring citizen in a global age by reflecting on the Sophia motto, "for Others, with Others." We are all interconnected and interdependent in this world, and the FLA endeavors to instill in our global education the hope and spirit of sharing our knowledge and skills with others to make this world a better place for all.
Writing Center
The Writing Center offers writing assistance for all students in the Faculty of Liberal Arts. Whether the student is working on an essay in one of the required courses in the Core Program or a research paper in an advanced course in the student's chosen major, the tutors at the Writing Center can help. Tutorials can be scheduled Monday through Friday during class hours. These tutorials, mainly conducted by graduate students in the Graduate Program in Global Studies, are given on an individual basis, providing students with an opportunity to examine their ideas and arguments with an accomplished writer. Students can then revise their written work to satisfy the requirements of the assignment. In addition to individual tutorials, the Writing Center offers several workshops each semester, focusing on topics such as grammar, the principles of academic writing, and documenting sources. You will be introduced to the Writing Center at the beginning of your first semester and its helpful services will be available to you throughout your college career.
Professors
Comparative Culture Major
International Business and Economics Major
Our Alumni
By the time of graduation, FLA students have acquired many of the skills and attributes highly sought after by potential employers and graduate schools. Such attributes include: full communication skills in English, multicultural communication competence, critical and analytical thinking ability, a passion for knowledge, an appreciation of the global environment, and in-depth knowledge in major subject areas. Hence FLA students readily find employment in Japanese and foreign firms, as well as entrance into some of the best graduate programs in the world.
Research Related to FLA
FLA professors participate in a wide variety of research projects in their areas of expertise and publish widely in international research journals.

For a full list of publications, search for Faculty names in the University Researcher Database.
Monumenta Nipponica
Monumenta Nipponica (MN), a biannual journal on Japanese culture and society, was founded in 1938, making it one of the oldest English-language academic journals in the field of Asian studies. Published by Sophia, MN provides a fully refereed platform for Japan scholars from around the world to present research. It carries original scholarship and translations in the fields of history, literature, art history, religion, philosophy, and anthropology. Monumenta is edited by a member of the FLA.
Monumenta Nipponica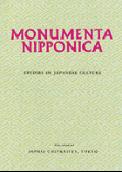 AGLOS: Journal of Area-Based Global Studies
AGLOS Journal of Area-Based Global Studies is a refereed online journal published by
the Sophia University Graduate School of Global Studies (GSGS)The journal publishes submissions, in English or Japanese, from current graduate students and alumni of the GSGS in a range of disciplines and from the diverse intellectual perspectives embodied in the three graduate programs: Global Studies, Area Studies and International Relations. It aims to encourage rigorous research activities and serve as a forum for intellectual exchange among students and scholars. Many GSGS professors are also members of the FLA.
AGLOS Journal of Area-Based Global Studies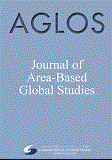 Reacting to the Past
Contributions to educational innovation have been made by bringing the "Reacting to the Past" (RTTP) pedagogy to higher education in Japan. RTTP is an innovative approach to Liberal Arts Education consisting of interactive classroom activities that promote student engagement in big ideas and improve critical thinking skills. In SophiaUniversity's Liberal Arts program, since 2012 every semester approximately 100 students–every degree student in the faculty–are learning important, lifelong skills by experiencing RTTP in the core program's required public speaking course. RTTP-style materials have also been developed and tested that explore important moments in Japanese history (e.g. the arrival of Commodore Perry and the Akō incident) for use in the FLA core, history, and literature programs. This research project includes a plan to publish a series of RTTP textbooks and manuals that will make the RTTP method widely available for use in classes relating to Japanese history or critical thinking not only at Sophia but other Japanese and Western universities as well.

Institute of Comparative Culture
The Institute of Comparative Culture (ICC), established in 1981, is a research organization for developing and promoting interdisciplinary studies in social sciences and humanities from a comparative perspective. The Institute promotes and assists the research activities of ICC members, hosts guest speakers, holds conferences and workshops, and supports the research activities of visiting researchers. ICC members' areas of specialization include business, economics, history, literature, art history, political science, sociology and anthropology, focusing strongly on Asia, especially Japan. Because the ICC supports research activities in English, its membership is based largely in the FLA.
Institute of Comparative Culture